Asian Powerhouse Craft-Bamboo Racing Fields 2 Mercedes-AMG for China GT Sepang Rounds

(source: Craft-Bamboo Racing Press Release)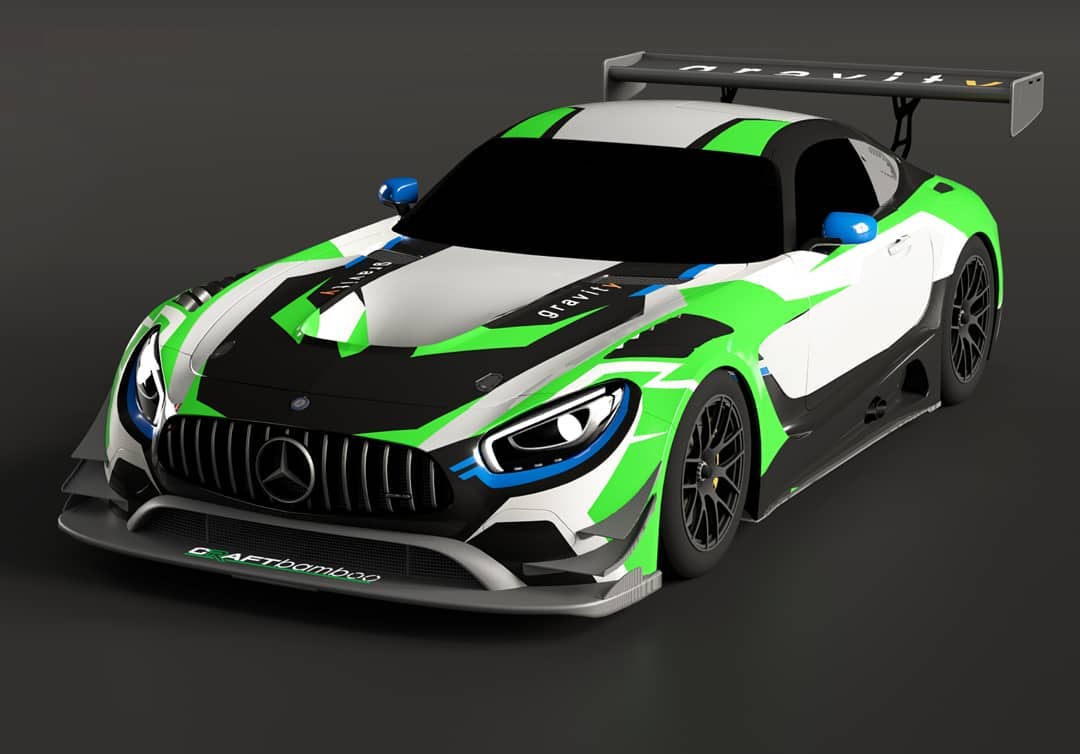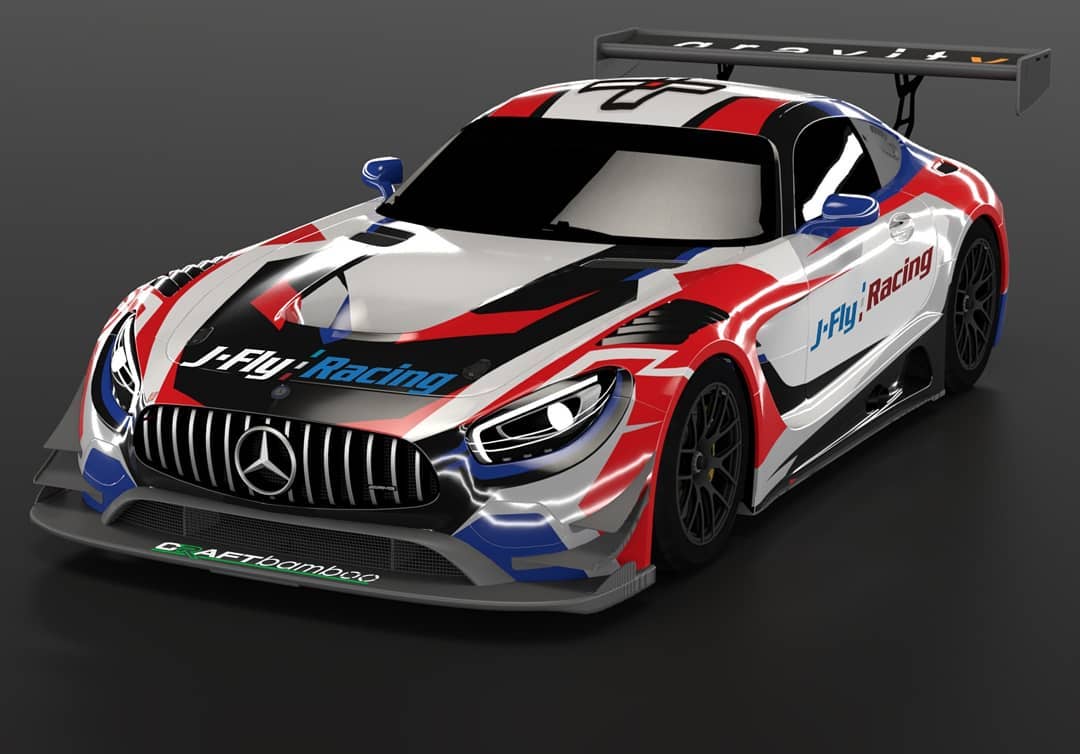 Craft-Bamboo Racing, an official performance team of Mercedes-AMG, confirms entry of a 2 car line-up for the inaugural Asia GT Festival at the Sepang International Circuit as part of the opening 2 rounds of the 2019 China GT Championship season.

The #77 Craft-Bamboo Racing Mercedes-AMG GT3 will be driven by Malaysian star Jazeman Jaafar, alongside Frank Yu of Hong Kong, whom makes his debut in the Mercedes-AMG GT3 following the teams brand new partnership with the manufacturer.

After 2 seasons in GT4 competition, Yu made his recent return to GT3 racing in the 2019 24 hours of Dubai. The experienced team owner and race driver is relishing this opportunity to race at the Asia GT Festival, and to be partnered with local hero Jazeman Jaafar.

Jaafar brings with him a wealth of experience racing at the top levels of single seater, sports cars and prototypes, achieving success at every milestone to date. Jaafar whom was recently awarded the 2018 Malaysian International Driver of the year, will bring with him relevant experience, as he competed a strong season in the Mercedes-AMG GT3 in 2016 finishing 2nd in his European GT3 campaign.

Alongside Jaafar and Yu, the #88 Craft-Bamboo Racing Mercedes-AMG GT3 will enter the event with the recently announced J-Fly Racing pairing of Belgian star Alessio Picariello and Jeffrey Lee of Taiwan. The pair will be aiming high for the weekend, as they have a close working relationship sharing driving duties on many occasions in the past.

With Jaafar and Yu in the #77, Lee and Picariello in the #88, Craft-Bamboo Racing has a formidable line-up for the first ever Asia GT Festival. Craft-Bamboo Racing are eager to get back on-track with the new cars on a competitive grid for what is shaping up to be a highlight of the

2019 China GT series.

---
Jazeman Jaafar | Driver – #77 Craft-Bamboo Racing Mercedes-AMG GT3

"I'm truly excited and honoured to be racing with one of Asia's leading GT teams, Craft-Bamboo Racing. I'll be partnering with team owner Frank Yu, who has a large amount of experience in sports car racing. The combination of having a top team and racing at home in the Asia GT Festival can only mean one thing: having a strong result. I'm looking forward to meeting and gelling with the team and cross-referencing into each other's working methods racing at this level, and I'm looking forward to my home race.

I would like to thank Country Heights holdings, Goldenport Enterprises, Craft-Bamboo Racing and Mercedes-AMG for putting together this exciting program and giving me the opportunity to race in the most competitive environment in the Asia GT Festival, see you in Sepang!"

Frank Yu | Driver – #77 Craft-Bamboo Racing Mercedes-AMG GT3

"I'm really excited to be racing in the Asia GT Festival, as the last big event I participated in Malaysia was the KL City Grand Prix in 2015, which I won in the GT3 class. I'm also excited to partner with the local hero Jazeman Jaafar, and fight against the immensely professional grid. This round also marks the start of the China GT championship which we are trying to compete in for the full season. Also very excited to be driving the team's brand new Mercedes-AMG GT3. The competition will be fierce, but we are confident that we will do a top job so let's see."

Alessio Picariello | Driver – #88 Craft-Bamboo Racing Mercedes-AMG GT3

"I'm really excited to be back in China GT for many reasons, firstly because it will be my first time together with Craft-Bamboo Racing and in the Mercedes AMG GT3. I won the championship last year in an Audi so I'm coming back with a lot of motivation and a new challenge. I'm also really looking forward to the Asia GT Festival because it will be at the Sepang Circuit, and that's a track which I particularly like."


Jeffrey Lee | Driver – #88 Craft-Bamboo Racing Mercedes-AMG GT3

"To kick off the 2019 season with our entry at the first Asia GT Festival is a special feeling. I've had plenty of good memories at Sepang, and despite the grid looking strong, I believe we have a shot at the top-step of the podium driving alongside 2018 China GT champion Alessio Picariello. The opening China GT weekend will be an important one, and Alessio and I will be pushing hard to start the season on a high!"

Darryl O'Young | Director of Craft-Bamboo Racing

"We are excited to get the season campaign kicked off with our new Mercedes-AMG GT3's. After a good start at Bathurst, we have received our team cars and prepared them well for this event. Being our first full race weekend with our own cars, the pure focus is on learning and driving as many miles as possible to gather data and information. I believe the China GT Championship has a strong future and we are glad to join for this race weekend, including the inaugural Asia GT Festival."

—————
CRAFT-BAMBOO RACING

Based in Hong Kong, Craft-Bamboo Racing competes on motorsport's world stage contesting GT & Touring Car series around the world, whilst also taking part in a number of invitational endurance events. Craft-Bamboo Racing's achievements are a testament to their ability to exceed expectations & beat the best factory backed teams on the planet.

Craft-Bamboo Racing also provides a connection between the developed European racing scene & the emerging Asia Pacific & China markets. Craft-Bamboo Racing's experience in executing tailored marketing campaigns adds a new dimension to sponsor packages, giving clients the best possible ROI and to maximize all areas of partnerships.


————

The opening rounds of the 2019 China GT will commence on 15-17 March 2019 at the Sepang International Circuit. Please follow China GT official facebook (@ChinaGTChampionship), Twitter (@OfficialChinaGT) and instagram (@chinagtchampionship) to stay updated.