GT3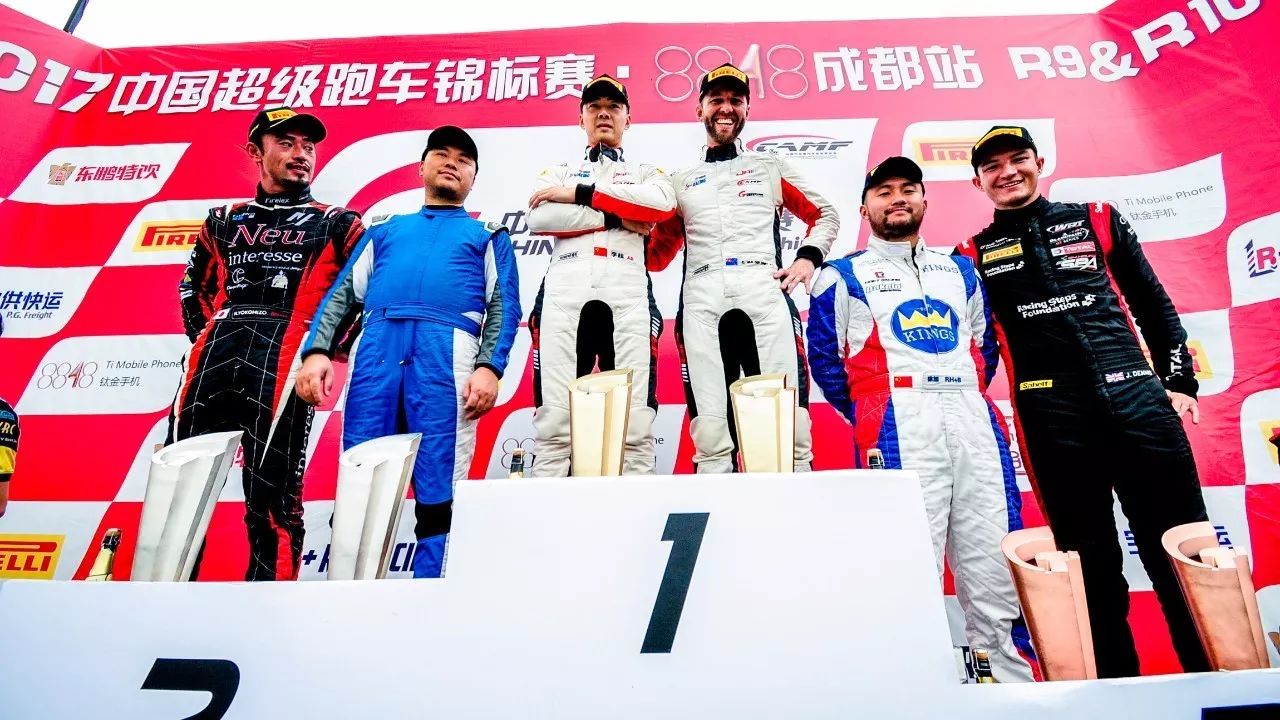 1st Place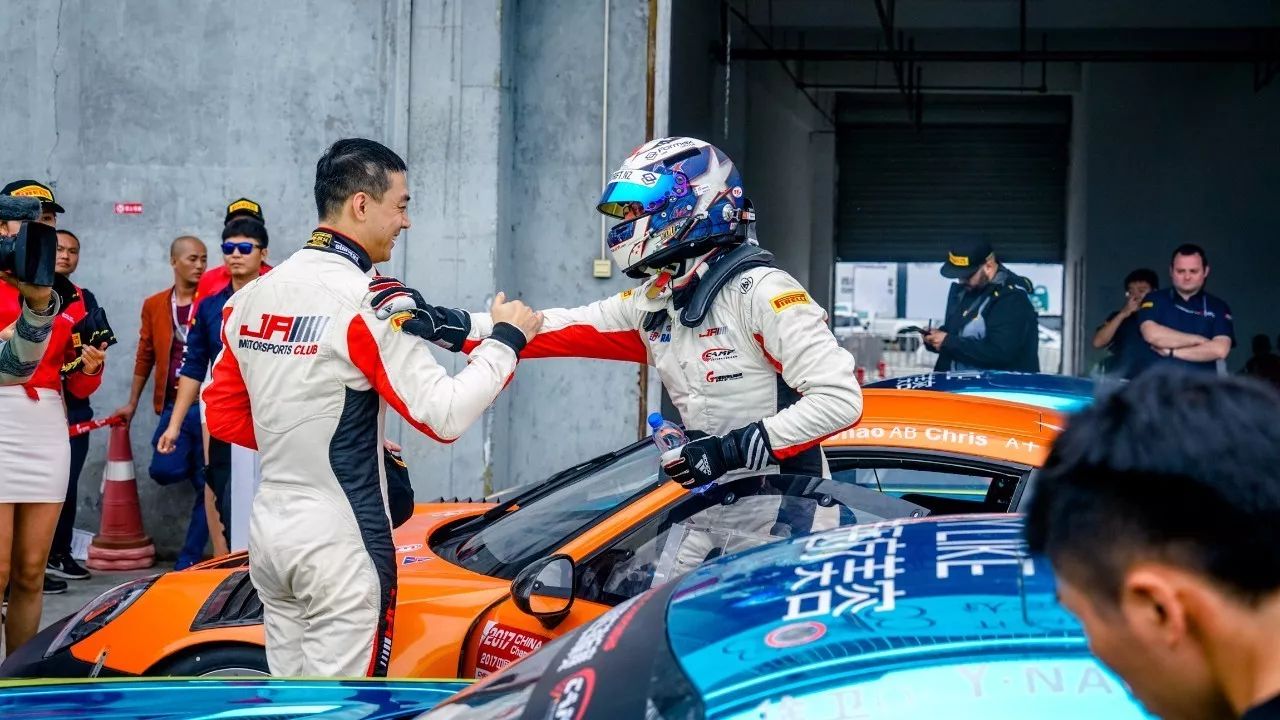 Li Chao, JRM JiaRui –TengDa: We started P2 today, and after pit stop we managed to get past the #07 Kings Audi. To be honest I didn't think our Porsche have much advantage over the Audi. Saved by the Safety Car I suppose.
2nd Place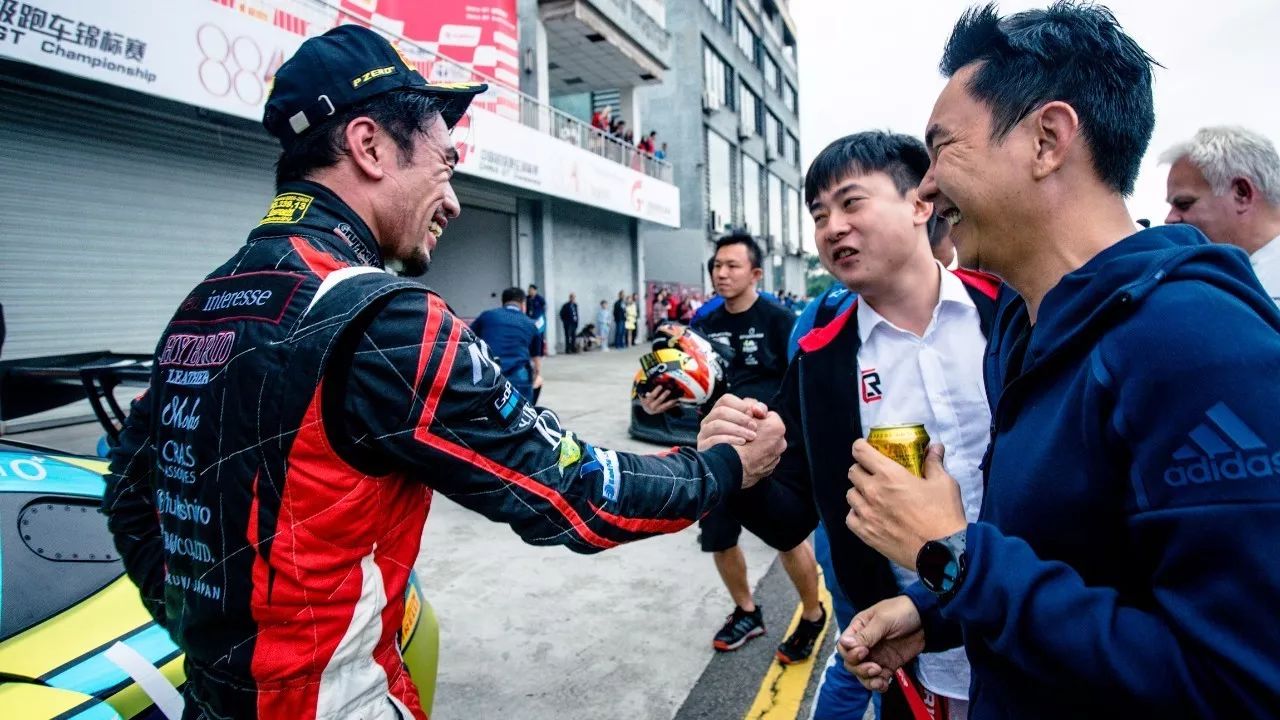 Xu Wei, Kings Racing: Many thanks to the team for setting up the car. This is the first time driving an AMG at China GT, and my first experience with Chengdu too. It's a fun track and I really enjoyed myself. Also many thanks to my teammate who did a fantastic job.
Naoki Yokomizo, Kings Racing: I am very happy to be on the podium with my teammate Xu Wei today. We had a good qualifying but unfortunately we had a five place grid penalty .if we were to start from our original qualifying position [P2] we would have gone further.
3rd Place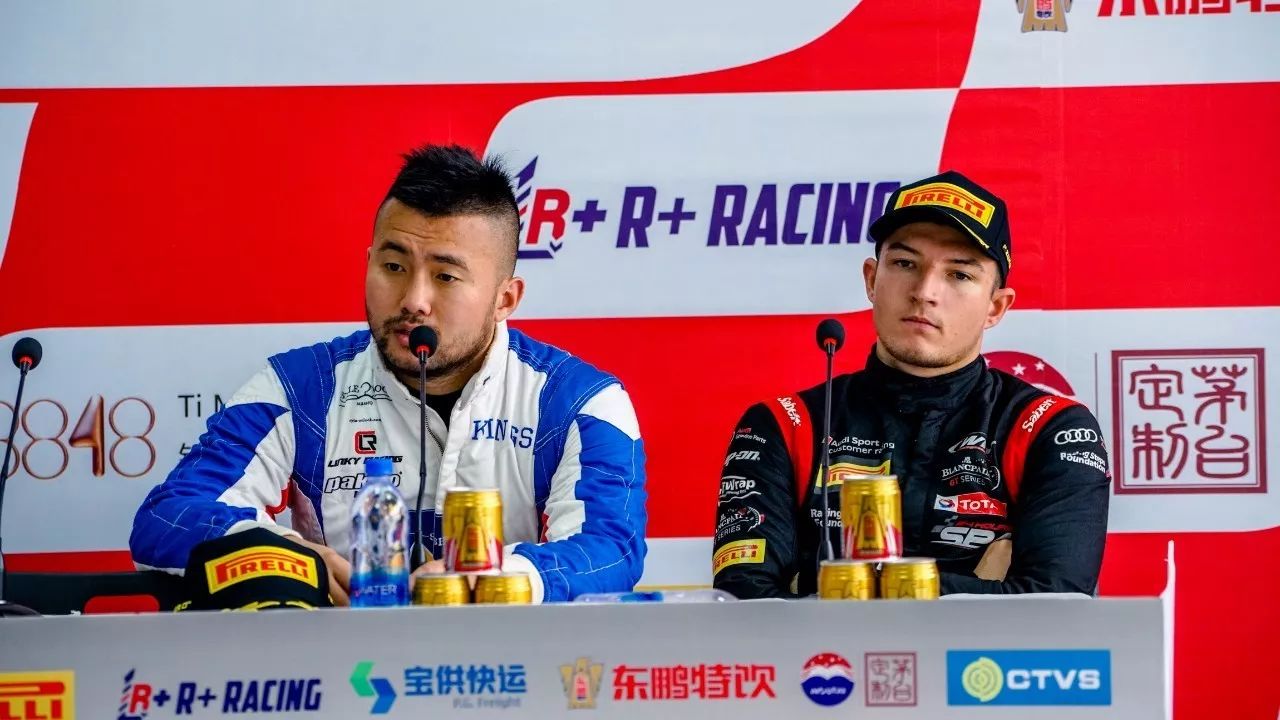 Xu Jia, Kings Racing: There are a few incidents today, but this is motorsports. For those who couldn't finish the race today, I wish them luck.
Jake Dennis, Kings Racing: Quite a lot of drama today! I had contact with the #2 AMG. I didn't expect him the brake early so I bumped into him, and damaged my right front as a result. We lost a few positions during pit stop, so I had to push hard in my stint. I am quite happy to be able to help my teammate into the lead of the GT3 championship. I hope to get on the top step of the podium with Xu.
---
GTC Class
1st Place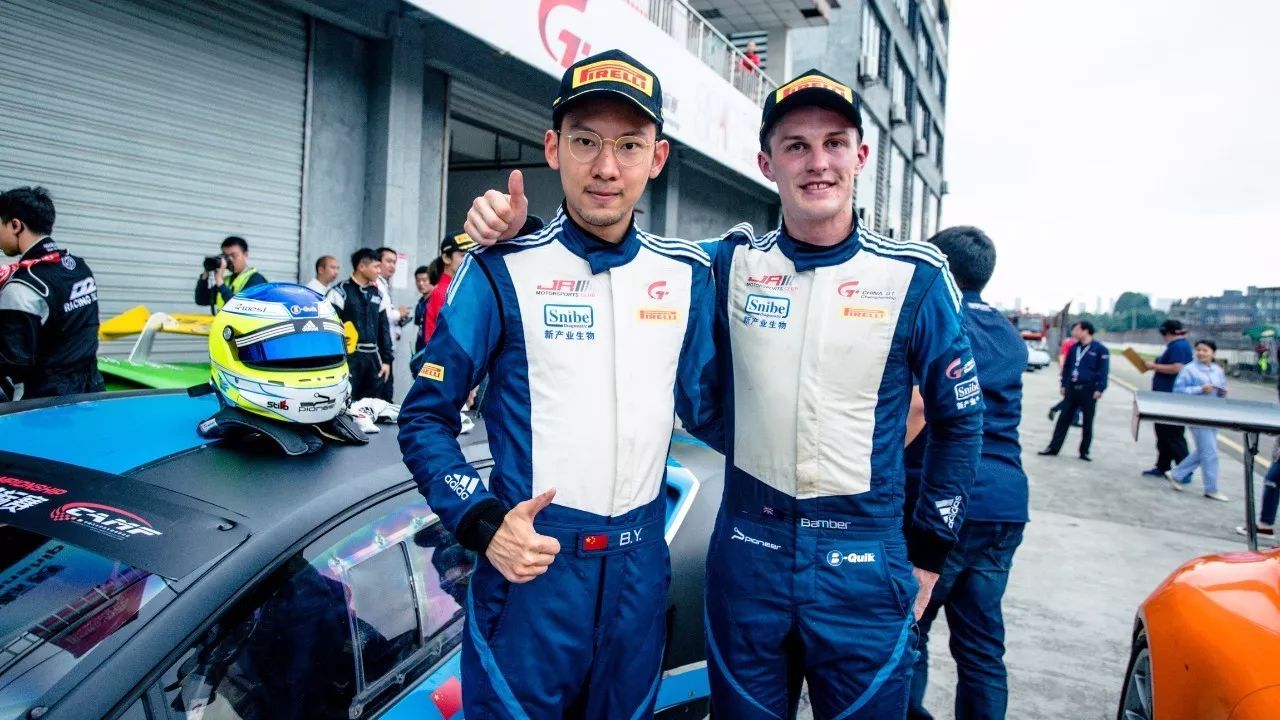 Bian Hao, JRM JiaRui – TengDa: I am very happy with the result today. I have enjoyed my race today and battle with the other drivers. We had a good car, and had the right set up. In general it felt a lot better than the previous race. We are headed to Zhejiang next week and I am going to do as much as I can to prepare for it.
Will Bamber, , JRM JiaRui – TengDa: I had a good battle with CJ and really enjoyed my stint. I'm glad to score back-to-back victory this weekend.
2nd Place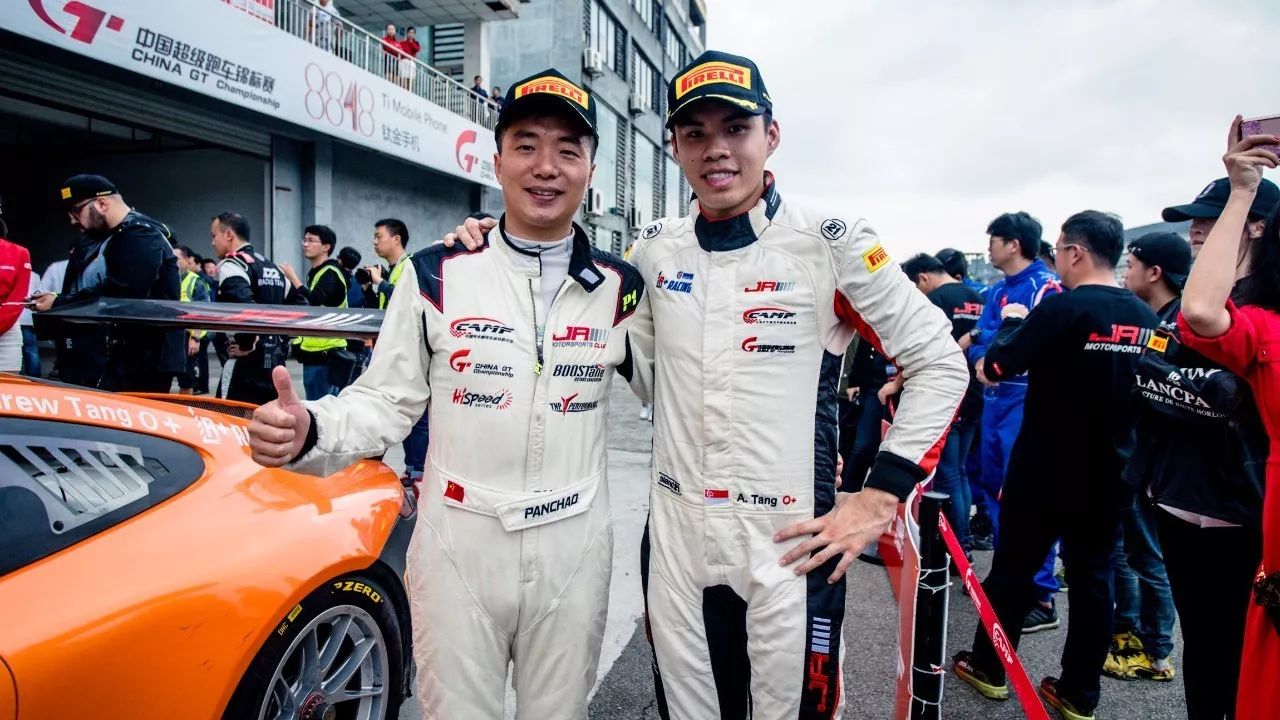 Pan Chao, JRM JiaRui – TengDa: I think our Porsche can get close to the Lamborghini on a low to medium speed track like Chengdu. I am glad to take P2 on this very challenging track.
Andrew Tang, JRM JiaRui – TengDa: it was a good race for the both of us. I've pushed as hard as I can and hope to do the same next weekend.
3rd Place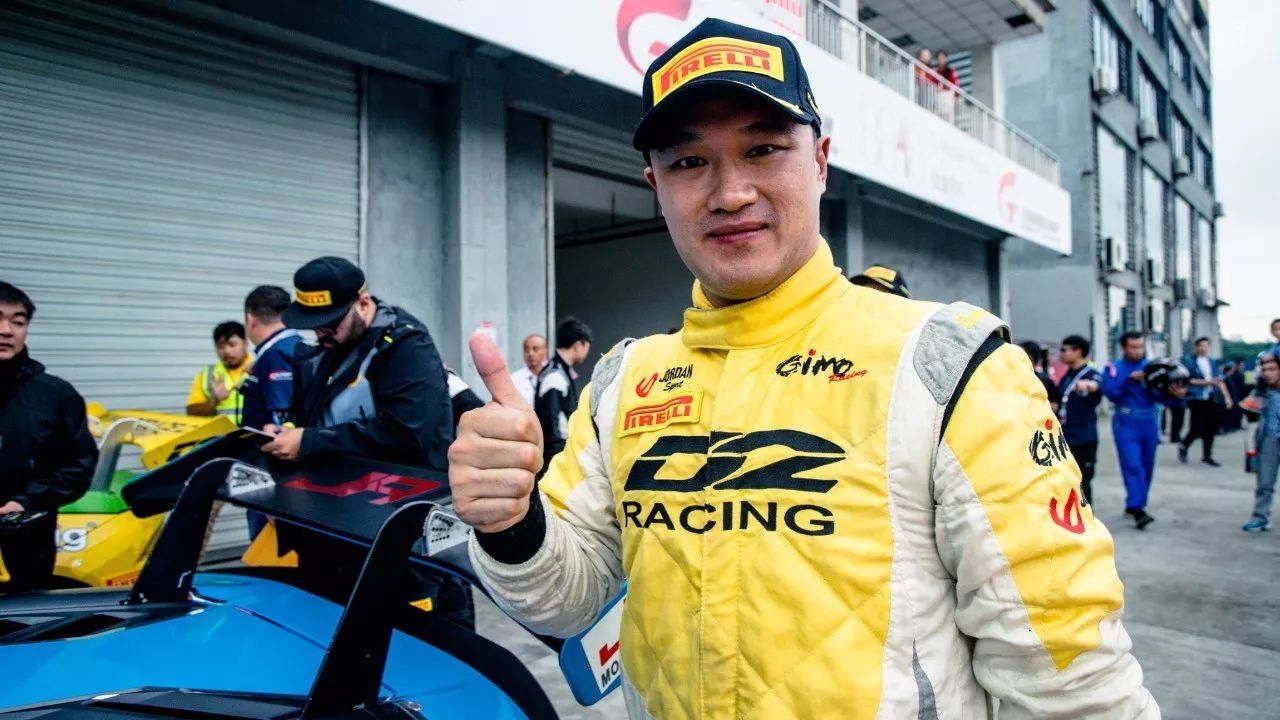 CJ Huang, D2 Racing: Our car is carrying a lot of BOP weight so it's not easy to drive. Chengdu is very bumpy, and this has a significant impact on our floor and the performance of the brakes. Driving solo, I tried to get ahead during the first stint when all the gentlemen drivers are out, but the Safety Cars put me back with the rest of the pack. I feel like in some of the instances it was unnecessary for the SC to come out. Anyway, congratulations to my opponents for a great result.
GT4 Class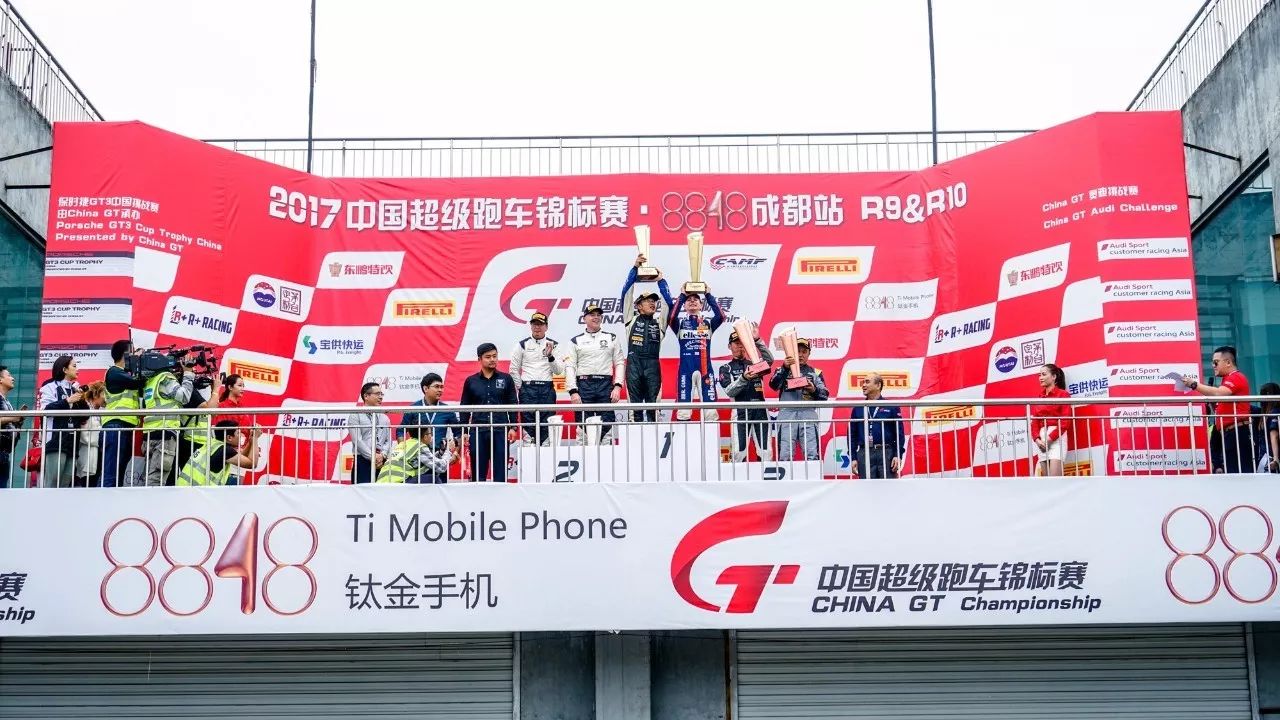 1st Place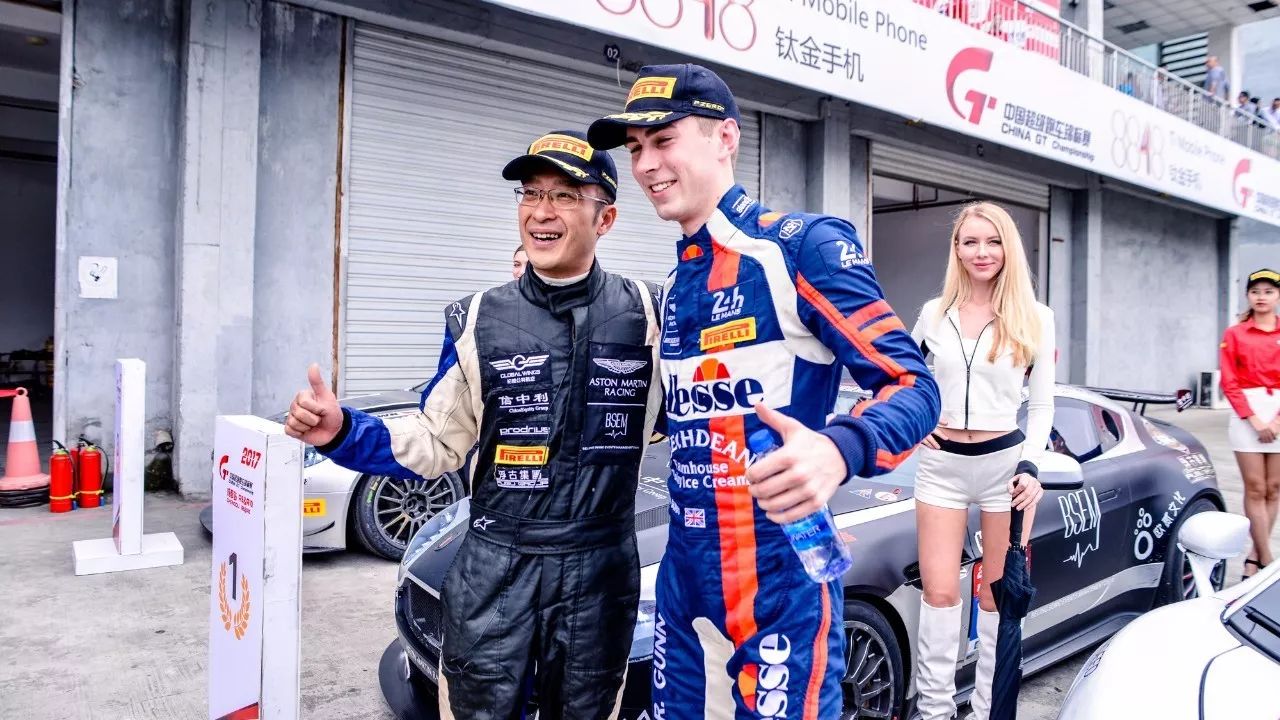 Stanley Mengqiao Yang, ChinaEquity AMR: Very happy to take back-to-back victory this weekend. Th whole team really pulled together and I am just incredibly grateful.
Ross Gunn, ChinaEquity AMR: Stanley had a great first stint and Chengdu has been good to us. We had a good set up for the car and everything just came tighter for us. I hope to keep this up till Zhejiang and be part of this team in 2018.
2nd Place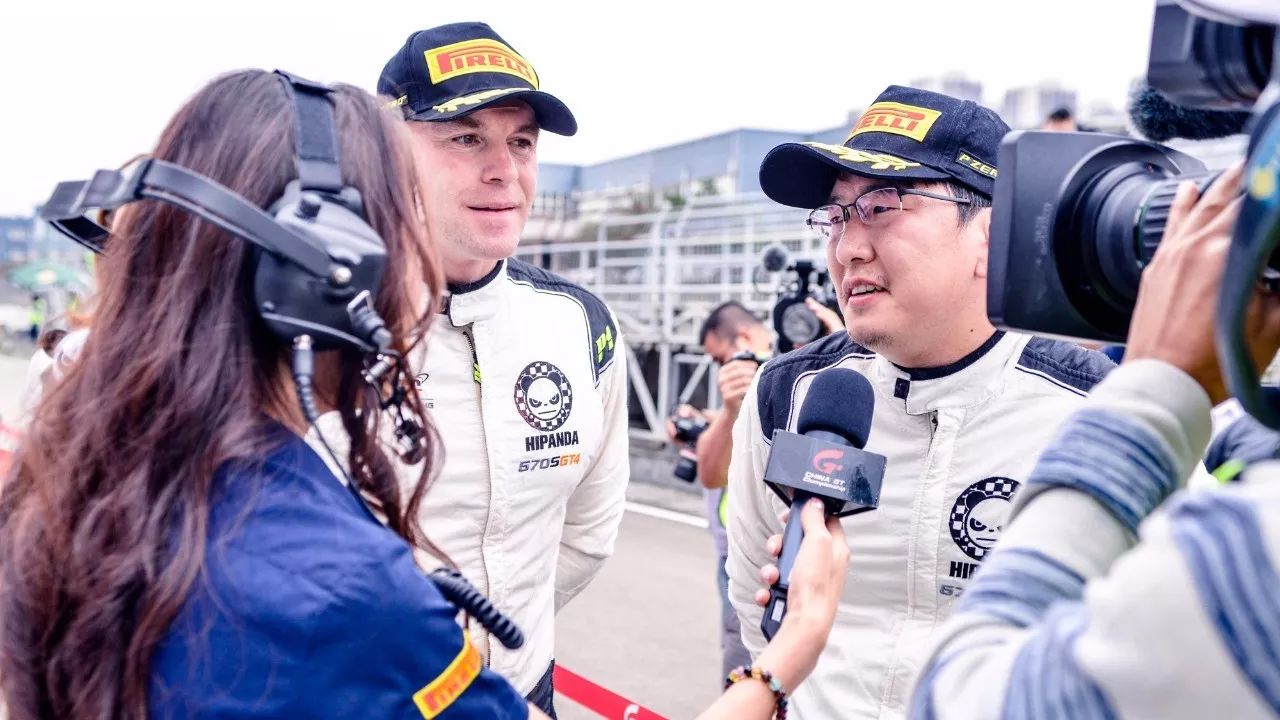 David McIntyre, The Winning Team: I had a good start and gained a position. I'm happy that we got on the podium again today.
Roelof Bruins, The Winning Team: it was a good race and David did a great job in the first stint. I was stuck behind the #77 Aston Martin for a bit after leaving the pit. I was struggling to overtake him but fortunately he made a mistake and I seized the opportunity to pass.
3rd Place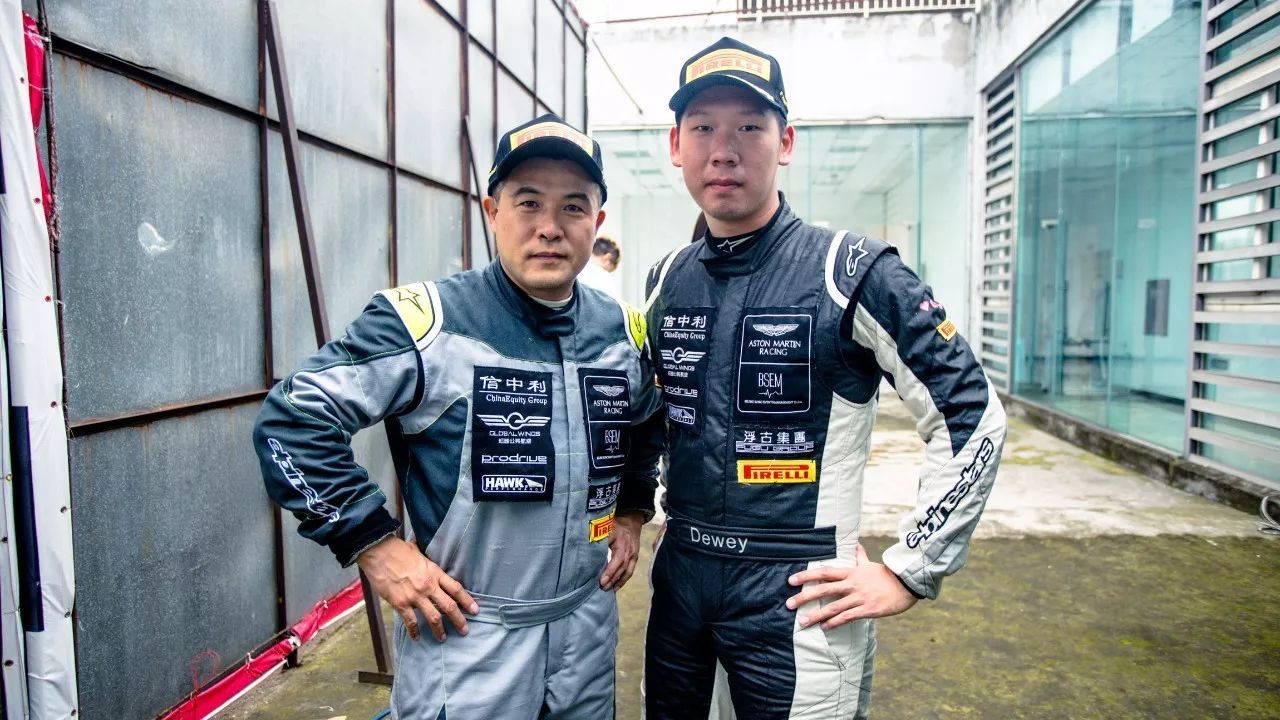 Zhou Yong, ChinaEquity AMR: I ran into the gravel trying to avoid the incident ahead of me. However, I managed to dig myself out using my rally driving experience. I lost some time but I kept pushing. Our team took P1 and P3 today so it was my Mid-Autumn Festival wish come true.
Dewey Lin, ChinaEquity AMR: My teammate lost a bit of time in the first stint but the Safety Car came out in perfect timing. We had a good pit stop and came out of pit in good position. Unfortunately my brake was giving out and gave the McLaren a chance to overtake. I'm happy to take P3 and score points for the team. We showed good pace and only had a small gap with the second place finisher.