Here it comes, the moment you all have been waiting for! At China GT we fight for honour, as well as some cold, hard cash.

This year, we have a record-breaking RMB9million of total prize money on offer. As per tradition, teams will take home 50% of the prize money based on points scored, whilst the rest will be shared among top three drivers in the respective Pro Am, Am Am categories, and top three teams in the teams' championship standings.

The addition of the all-Am GTM Class - a dedicated class to the older generation FIA GT3 spec cars prior to 2014 - will share into the total prize pool. There are changes to the points scoring system too, as the top 15 entries in each post-race classification will be granted points so that everyone has got skin in the game.

Detailed prize money allocation chart below: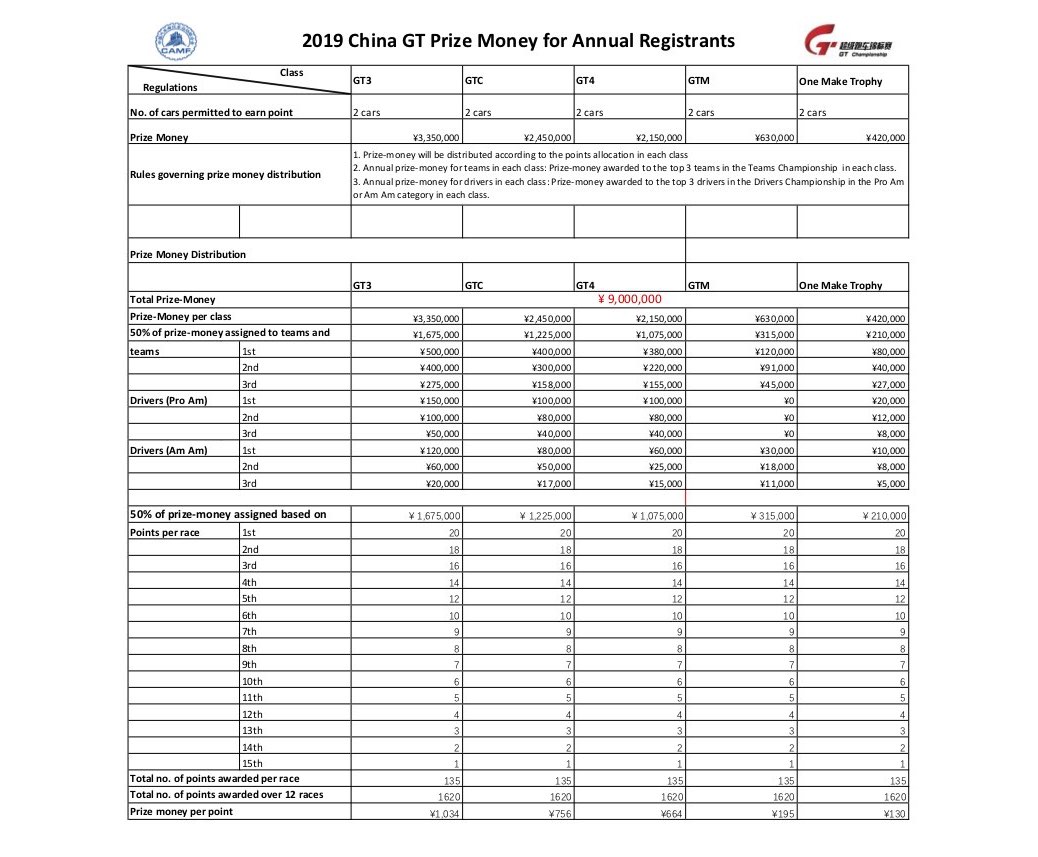 ————

The opening rounds of the 2019 China GT will commence on 15-17 March 2019 at the Sepang International Circuit. Please follow China GT official facebook (@ChinaGTChampionship) and instagram (@chinagtchampionship) to stay updated.